JConcepts Carbon Fiber Gullwing Arm Front Shock Tower (B6.1)
0 in stock.
JCO2405
Racers have asked and JConcepts has delivered on a Carbon Fiber front shock tower optionfor the popular Team Associated B6.1 | B6.1D vehicles. The 4mm thickness,genuine Carbon Fiber material is durable, light-weight and features theJConcepts milled sections which help maintain strength while minimizing weight.The 3 standard (B6.1) shock positions remain for quick and steady adjustmentsin the correct position for the gullwing front shock geometry. The towerfeatures the JConcepts treatment of a milled logo on the surface of the exoticmaterial. The tower is complete with countersunk holes on the top surface toaccept the stock mounting hardware.
*Note - the plastic front shock tower guard from Team Associated does not fit on theJConcepts tower.
Features:
Original JConcepts styling
4mm genuine Carbon Fiber material shock tower
Reinforcement ribs added for strength
Engraved with the letter G for gullwing arm setup
Improves suspension responsiveness and rigidity
Aesthetic eye-candy
Additional Images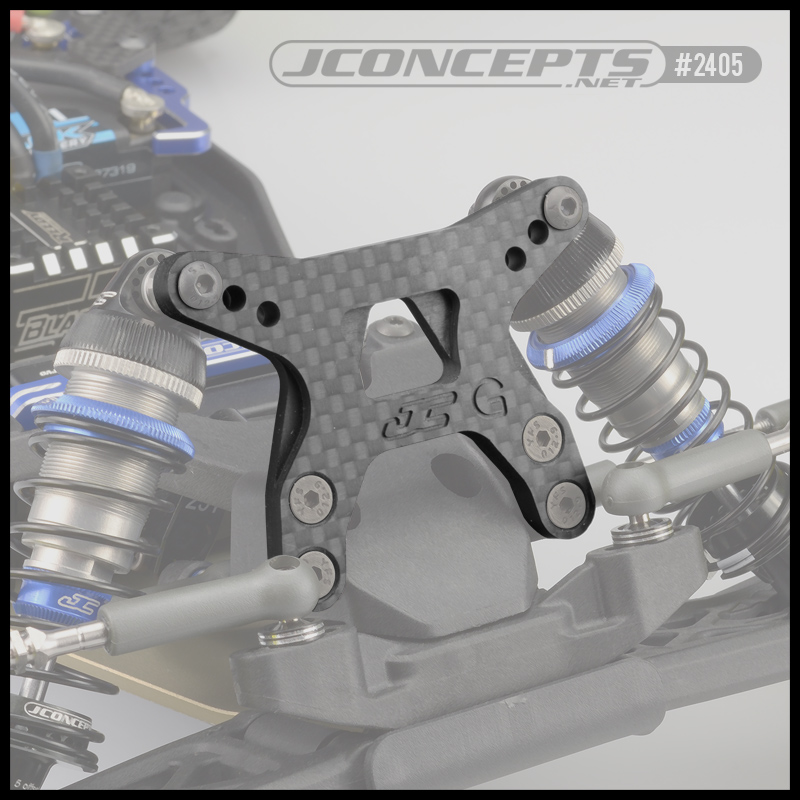 larger image