Description
The Traxxas Unlimited Desert Racer is a scale work of art with performance to match.However, RPM customers have reported the stock trailing arms area weak link. If you're tired of bending and breaking stock trailing arms, RPMhas the answer! Our Trailing Arms are hands down some of the toughest, lightestand most innovative trailing arms available.
What makes RPM versions so tough? We started by increasing the wallthicknesses by roughly 40% in the damage-prone areas around the shocks. We thenadded more material around the pivot balls by roughly 12%, using up all of theavailable room at the axle mount. We also squared off the bottoms of ourTrailing Arms, giving us room to build our unique Trailing Arm Skid Plates(sold separately).
RPM Trailing Arm Skid Plates protect the Trailing Arms from skid and impact damageand are extremely easy to install, remove and replace. Two screws are allthat's needed and to maximize the effectiveness, each Skid Plate is reversible!If one end is taking the brunt of the punishment, simply flip it around fordouble the life expectancy.
Each Trailing Arm Skid Plate is over 3/16" (5mm) thick with three skid ribs built infor smooth and easy transitions over tall obstacles. Adding RPMTrailing Arm Skid Plates to a set of RPM Trailing Arms willprovide some of the best and toughest protection your ride deserves.
RPM Trailing Arms and Trailing Arm Skid Plates are manufactured in the USA and aremolded from our engineering grade nylons, factory backed with a limitedlifetime breakage warranty. Bolt on a set today and never worry about fragiletrailing arms again!
Tech Notes: RPM Trailing Arms for the Traxxas Unlimited Desert Racer replace stockTraxxas #8544 and are sold in pairs. RPMTrailing Arm Skid Platesare sold in pairs and only work with RPM#81282 Trailing Arms.
Additional Images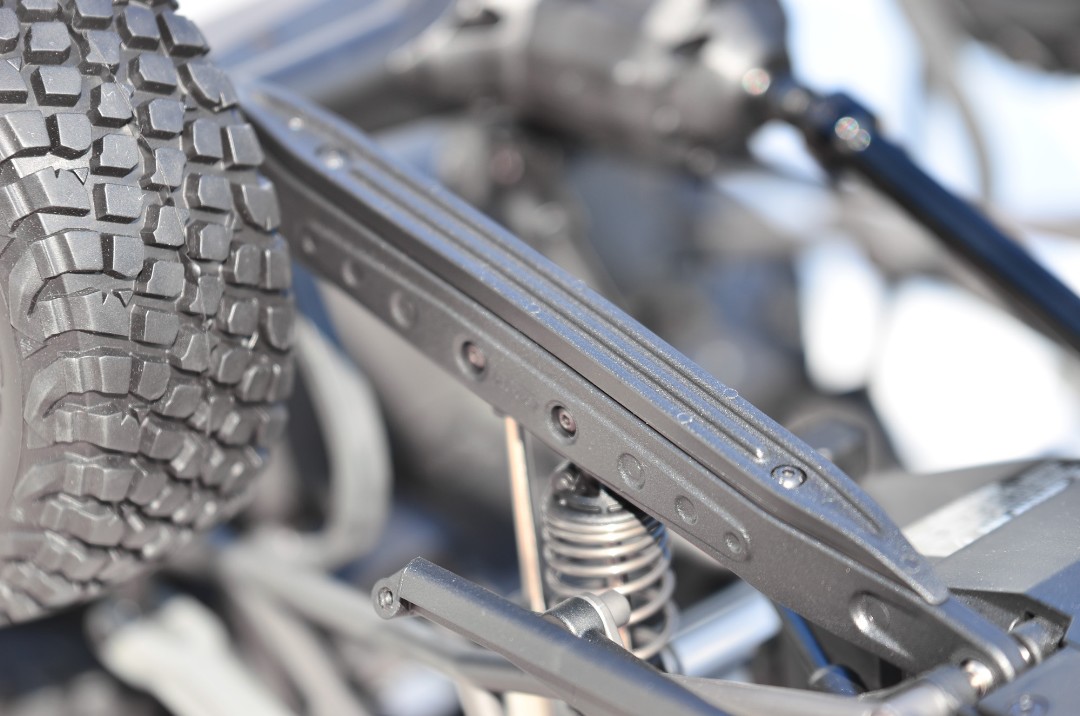 larger image
?á